"Ability is what you're capable of doing.
Motivation determines what you do.
Attitude determines how well you do it."
– Lou Holtz
Are YOU ready to take a quantum leap in your life and your career?
Are you ready to step your game up a notch?
Do you want to break through?
NEXT MASTERMIND FOCUS GROUP STARTS APRIL 2014
and only 12 people are allowed in

Are you ready? NOW is YOUR time!
Every spring the earth re-awakens and shows us it's full powers. Let this spring be your time to re- awaken and finally live your full potential. Are you ready? Winters are good to reflect but reflection is not enough. We have to take action and implement our insights so they can help us grow and live a happier, more fulfilled life. No matter where you are right now, if you are willing to step out of your present comfort zone and step up to become a better version of you, here is your opportunity. Just like nature grows back to its full beauty and power  in spring so can you. The only difference is: YOU HAVE A CHOICE! You can choose when your Seasons happen and maybe that is what makes it so difficult.
Just look at these small examples and tell me
How many times have you gone off track and later wondered what that happened?
How many times have you set a goal and after a while forgot all about it?
How many times have you wanted to start a new project but did not have the focus (or the daring) to pull it through?
How many dreams have you had that you never made come true?
This will change NOW!
You have the Choice!
I invite you to join a small group of like minded people who have made their choice to grow and expand right NOW!
People who have made the choice to make changes and improvements in their life's starting today.
You see, the biggest challenge of the human race is that over 95% (some say over 99%) do not know what they really want. That is why they can't get it. They are constantly confused and zigzag along their timeline wondering why life is so hard. Fact is we live in an abundant, limitless universe that gives us all we ask for but when we ask in the confused state most of us are in, we get more chaos, pain, hard work and challenges and not enough of the good things in life. NOW IS THE TIME TO CHANGE THAT!!!
That you are considering joining a Mastermind group (and that is why you are here, isn't it?) could mean that you are already in the top 5% which would give you a great advantage. But whether you are or not, you will get there and become absolutely crystal clear  on your passion and purpose while you are in the TO BE Mastermind Focus Group. That is a promise!
I get asked again and again

what makes people successful

. Here is the answer:
Stage one: Figure out what you want
Stage two: Believe you can get it
Stage three: Take action until you succeed.
For successful people who live legendary lives it really is that simple! 
Unsuccessful people can't get past the "figuring out what they want" stage. Instead they're trying to figure out how they can get 'IT' while not being sure what IT is. Unsuccessful people lack self-confidence because they try to figure out how to do things without a clear picture of what outcome they desire and why.
Can you see the paradox?
That is why most people are doomed to fail as they are trying to get "there" before they know where "there" is.
!!!Having only a vague idea DOES NOT WORK!!!
It can not work! But most people wrongly believe they must figure that bit out first. If they don't know HOW to gain more money, more freedom, more time, more love or whatever else they want, they start to think it is impossible for them. Their confidence and self-belief goes down. It becomes a viscious circle and they don't know how to break out of it. "I want more…" is like asking a navigation system in a car to get you to "more town, more city…" It cannot give you directions because "more" means nothing if only a noun follows without a very clear vision of what that "NOUN" stands for. Still most think they must figure the HOW out first before they know the WHAT and their WHY.
A HUGE MISTAKE!
They totally miss the point and are doomed to failure as they are trying to get somewhere but don't know where. At every cross-road, in every moment they have to make a decision, they are unsure and more often than not stop themselves or make the wrong decision.
It's like trying to put the roof on a house first, without a foundation and the walls to support the roof. It just cannot work.
BUT UNFORTUNATELY THIS IS HOW THE VAST MAJORITY OF HUMANITY LIVE THEIR LIVES!
It's the main reason why 8% of the world population hold 80% of the world's capital. They or if the capital is inherited, their ancestors are in the know. The crazy thing is that it is not that difficult to be one of them, because gaining clarity on what you want your future to look like can be learned and it is the first thing we do in the To BE Mastermind program (and any other program I offer). It is that important and is the foundation you will build your future on.
Now some of you might ask: "Is this all about money?" No, not at all. It is about living YOUR dreams, about living your passion and purpose. Money helps and will start flowing once you live your purpose but it's not the objective. My personal viewpoint on this is that the more you have, the more you can give. You can help more people when you have more yourself. If you feel uncomfortable with that, let's get rid of that feeling. It does not serve you and it does not serve humanity if you keep yourself small. 
The TO BE Mastermind Focus Group is a group that works closely together to gain clarity and certainty, to bounce back and brainstorm ideas, to support each other, to form dream teams and maybe even build something together. In all cases – it is a small group of committed people who are ready to grow and move forward NOW. 
I invite you to join us
IF
You still have a dream!
You are open for real change and growth!
You enjoy a lively discussion!
You value honesty and integrity!
You want to move forward faster!
You are ready to play full out!
You want to have fun!
After signing up you will be asked to fill out a questionnaire so I can make sure we are a good fit. If we are, we will meet once a week via our conference room or skype and start out on a successful journey that will benefit you and everyone else in the group! We will first work on clarifying where you are and where you want to go with your life, find out what your passion and purpose is and what makes you happy. THIS IS VITAL before we do anything else!
During our meetings we will all share past experiences and future visions and see for ourselves what works, how and why and what we can improve. Together each can and will achieve more – that is a promise I can make from past experience!
However, you must actively participate. This is not a group where you play small and stay within your comfort zone. Remember Albert Einstein's wise words: "The definition of insanity is doing the same things over and over again expecting different results." You are not insane otherwise you would not still be reading. Your are ready to move on. Now is your time!
I expect every TO BE Mastermind member to play full out and give it your best shot. However, it is not about being perfect, far from it. It is about being pro-active while moving towards your dreams, towards living your purpose and passion.
Napoleon Hill, in his book "Think and Grow Rich" talks in depth about the Mastermind Concept. He suggests putting people together with different skills to work towards a common objective. To get started our common goal will be 'total clarity and certainty on your future life'. How does that sound? Let's discover together what is keeping YOU from greater joy and fulfillment.
"Obstacles are the things we see when we take our eyes off our goals."
– Zig Ziglar
As a member of the TO BE Mastermind Focus Group you will be part of a worldwide group of committed individuals who work towards living their dreams. From past experiences I know that miracles happen in these Mastermind groups. Every successful person in history had Mastermind partners. They might have called it different but they all had a support group of like minded people around them. Now you can have that too!
You see, others are not limited by your personal experience, by your fears and doubts and self set boundaries. They can give you ideas, possibilities and opportunities that would never even have entered your mind. That is what makes coaching so powerful. It is someone from the outside looking in that sees your potential where you can only see your self-created limits. We all have them and now is the time to let them go! Are you up for it?
You will be able to inspect and improve your life, who you are and who you want to be in effective, time tested supportive ways. In many of my past groups life time friendships and partnerships were formed and goals were reached that before seemed impossible. I am still friends with members of my first TO BE MMFG that I ran 8 years ago in Spain. Their support helped me write my first book "To be or not to be – the choice is YOURS!" It's a powerful concept that works!
What is your goal?
What is your dream?
What purpose are you here to fulfill in your lifetime?
Once you are crystal clear on what your true goals are and why you want them, walking towards them will become easy because your motivation will be there fueling your desire the whole time. With the help of the group you will stay on track and hit your targets again and again. All you need to do is join us now and follow through.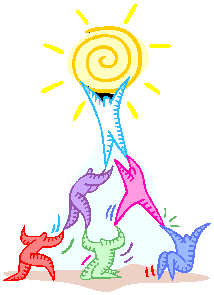 The TO BE Mastermind Focus Group is by invitation only (after the first month) and will have a maximum of 12 members with different backgrounds. We will meet online in our Live Conference room once a week plus have a secret Mastermind Group on facebook. You will also have access to me directly via email.
This is a very limited offer – do not leave it unused!
I can only start a new group twice a year as everyone needs to begin at the same time and I want to be able to give you my full attention. Make sure you are in this one – and be in it from day 1. You will not regret it!
Sign up now for the 2014 Mastermind Focus Group starting in APRIL 2014
Do it today! Only 12 10 spaces available!

Only 297 $/mo for a minimum of 6 months
or if you prefer to do this at a steep discount
Full up front pay only $1,497 for 6 months
To help you make the right decision immediately I will add a few valuable bonuses:
Bonus # 1
6 months of my "MOMENTS TO BE" membership
Valued at $162.00
Short daily inspirational audio messages and practical tips for a better life
that will keep you inspired and motivated
PLUS
Huge Bonus # 2
A ticket to one of my live workshops
(You qualify for this after paying for the full 6 months either in monthly payments or in full)
Valued at $5.997
This is a total value of $7,941
and today you pay only $1,497
Be aware that this offer is only for the first 12 10 people who sign up
I am looking forward to our great adventure together.
What others are saying:
Barbara,
I have to say that working with you has given me great inspiration and confidence. I feel as I had drifted away from our aim and have a lot of caching up to do! It seems like I haven´t been serious enough since before last summer.
The last few months I have been taking on significantly more responsibility within the business throughout Europe. We are now at a rapid growth period where every hour is fully used. It is a lot of fun and I am enjoying my new role very much. I give a great deal of credit to your Coaching and Mastermind group as working with you has given me more courage and energy.
Barbara, I know people will get result when they go through that course guided by you.
– Gudrun, Iceland and Spain, Double Diamond Member, NUSkin
---
Barbara is that rare breed of person; not only a woman who has a clear vision of where she is going and what she intends to achieve but also one who can clearly implement a plan and bring it to fruition.
Most of us have strengths that make us effective to initiate a project, or run with it for a certain distance, or complete and manage different parts of a project.
Barbara manages all stages and with equal enthusiasm and commitment – this is quite a rare talent. She does not give up when the going gets tough and she ensures that you don't give up either. This clarity, commitment, tenacity and tidiness are wonderful qualities in a personal life coach and trainer. With Barbara you get the whole team in one person!
Sharon Macnish
Director of Professional Education,
Letchworth Centre for Complementary Medicine, England
---
"Things may come to those who wait,
but only the things left by those who hustle."
– Abraham Lincoln
Join the 2014 TO BE
Mastermind Focus Group NOW
We will start the group meetings in March 2014. Exact dates and times will be given to you as soon as the group is elected and I know in which time-zone everybody is. Following is the Mission Statement for the TO BE Mastermind Focus Group.
Mission Statement:
We are a dedicated, committed group of people who still have plans for their lives. We meet online on a weekly basis to bounce back ideas, brainstorm and create new projects or improve old ones, form dream teams, create synergy, support, learn and empower each other. Through our combined mind power and network we help each other to live in our purpose and reach our highest goals.
I know this is a big statement but I have been runing these Mastermind Groups for several years and when every member takes the group and its potential serious – as I will – the results will be visible. There is no doubt whatsoever!!!
However, we really want only committed people in this group! This is not for everybody. It is essential that you read the rules and make sure you really want to actively participate. We do not want re-active people. We want pro-active participants. That is why we have rules and before you book your place you need to be aware of them. Here they are:
Rules for TO BE Mastermind Participants:

All exchange within the group is confidential
We respect each others uniqueness
We exchange ideas and give constructive feedback
We support and help each other
We network and introduce
We work together with integrity
We commit to meet online on a weekly basis!
If you can agree to the above and are ready to make a move foreward – towards your personal destiny – click the add to cart button underneath now and join our next TO BE Mastermind Focus group while there is still space. Remember, there will be a maximum of 12 participants.
Only 297 $ a month!
Sign up NOW before the 12 10 spaces are gone
After the first 4 weeks both you and I will have the opportunity to decide if this is a good fit for you. If it is , you will stay in the TO BE Mastermind Focus group for the next 6 months and you will be billed accordingly.
Full payment only $1,497
including the above mentioned bonuses with a total value of $ 7,491
Be aware that this offer is only for the first 12 10 people who sign up
I am looking forward to our great adventure together.
"When we are clear on what we want in our life,
it will show up but only to the extent we are clear." – Janet Bray Attwood
Welcome to the TO BE Mastermind. I will see you inside.
T.E.A.M. = Together Each Achieves Miracles
Barbara Hofmeister
PS. If you are one of those that don't mind to hustle, you have come to the right place at the right time. Join now before all 12 spaces are taken.
PPS. We have added higher value bonuses than ever before to tempt you. Now the choice is yours. If you want to move to the next level in your life, in your career, in your certainty of where your destiny lies, today is the day to make that decision. 
If you are still not sure, read what Napoleon Hill says about the power of the Mastermind in his classic "Think and Grow Rich". If you don't have it, let me know and I will send it to you.